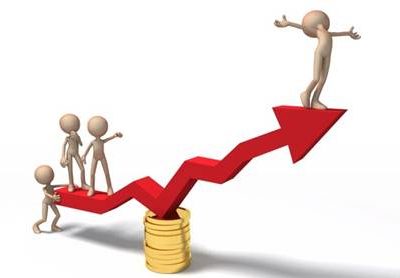 50,000 and counting
I guess it's only human nature, at the beginning of a new year we all take time to reflect on where we've been and where we are going.  My journey has been a long and educating one, ambition and drive lead me to what I love doing, and doing what had to be done.  Let me take you on my journey starting back in 1980.  Sounds like a life time ago, but I remember it like it was only yesterday.
At the age of 13, I spent several years living away from my family and studying in Greece.  Leaving Australia which was home was not easy but I had no choice but  became accustom with European culture and lifestyle.  Looking back, I think the independence at such a young age made me fearless and ready to take on the world.  I returned to Australia and continued with my studies.  Once school was out, I was young and hungry for a challenge. I ventured all over the world looking for products to import for the Australian market.  Making connections and building business and social partnerships is what I valued most then, and is something that still value mostly today.  Sourcing and finding the product was the easy part, selling it to the retailer would prove to be a little more challenging.  Like any twenty something year old, I trusted a little too much and got burnt, that was lesson one. 
Now with a hole in my pocket, I was even more driven to make myself a success.  With wholesale teaching me such a valuable lesson, my next move was to come up with a way to make my mark on the world.  I loved negotiating, selling, wheeling and dealing, so with the little stock I had left from wholesaling I went to the local  weekend markets, set up a table with goods and that's where my retail journey began and grew bigger than Ben-Hur.  The market trade was booming and my tables were almost empty, at that point I found a local wholesale supplier to purchase goods from and keep the customer relationships growing along with patching up the hole in my pocket.  As the demand for the goods I was selling grew, and my relationship with the local wholesaler increased I saw the opportunity to grow my business so I went searching for a bricks and mortar retail store to lease, in an area that had growth potential for property that I would like to buy.
Back in 1993, Thomastown which is located in Melbourne's northern suburbs, was fairly industrial, surrounded by factories, vacant land, very few homes and kangaroos.  I could foresee the potential the area had to offer, mapping out my long term goal and targets.  I chose Thomastown to be the home of where Garrards retail business would set up shop and start its operation.  I leased premises for a period of time, building up my inventory but most importantly my customer relationships.  From selling one homeware brand, to two, three, four and so on, until the store was full of English and European brands and stock that no one would have ever thought they would find in the outskirts of the CBD.  My goal was to put Thomastown and Garrards on the map, make it a destination that customers would make the journey for, and they did.     
1997 saw the acquisition of land and 3500sqm purpose built commercial retail store construction, which would be the heart of Garrards emporium retail store and licenced café.  I had customer service focus and three prime objectives. The first was the overall management, expansion and continued service delivery improvement of what became a multi-million dollar retail sales portfolio.  Garrards was to become a niche two level department store comprising 24 departments and 35 staff providing an exemplary personalised service.  Garrards new age innovative store was a 'One Stop Shop' stocking licenced brands in the suburbs, something that was not done and unheard of in the late 90's; Licenced brands Chanel, Dior, Prada, Fendi, Versace, Wedgwood and Waterford Crystal, Christofle, Royal Doulton, Lladro, Jamie Oliver, Scanpan and Anolon, and special international guests showcasing their brands; Lord Wedgwood, Michael Aynsley, Jim O'Leary, .   I had created a destination store, offering products from one dollar to well over ten thousand, but still the most important aspect of my business always remained the relationship and loyalty of my customers.  Securing well over fifty thousand customers on my loyalty program in a short amount of time, it was important to give back and reward both customer and staff alike offering add-on services, promotions, awards and gala event sales.
2008, I accepted an invitation from a leading bank to join a large scale commercial venture, establishing a new 2500 square metre Department Store in Docklands, Victoria. Store relocation from Thomastown to Waterfront City Docklands, Harbour Town retail precinct.  Located under what was to be Melbourne's iconic Southern Star observation wheel, spanning 120 metres high, this was said to generate over 1.5 million visitors annually.  Garrards Department Store  was to be the biggest anchor for Harbour Town; the corporation liked the Garrards concept and thought it was a 'good fit'.  It would take the developers much time and money spent on the infrastructure of the newly developed area. 
Having been a successful independent retail department store owner and operator for the past 25 years, I am now expanding and reinventing my business to focus on training and consulting services to offer my knowledge and experience to Australian and International business sectors.  Offering business solutions and giving back to business and industry what it had given me so generously over the years, relationships, knowledge  and know-how. 
If you would like any further advice then contact me here at steven@garrardslondon.com.au or 0439 964 020.
Trackback from your site.