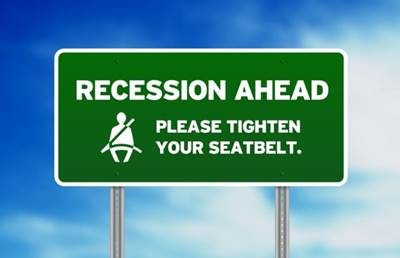 Recession-Proof Your Business
How to survive and thrive, no matter what the economic outlook.
Why some businesses thrive while others implode during an economic recession remains a puzzle to many business-owning entrepreneurs. Some mistakenly assume that all businesses must suffer through recessionary cycles.  But the fact is that some companies are essentially recession-proof, and it is not necessarily because they are bigger, better known, or more generously capitalized. What really separates the successful enterprises from those that collapse during down cycles is that they are organized around a uniquely dynamic and healthier approach to business.  They plan for the future and have contingencies in place to confront whatever challenges might arise. They sell products and services that do not go out of fashion as easily. And they focus on profits in an intelligent manner that helps them grow and prosper in both good and bad economic environments.
Here are some ideas for creating a company that will greet a recession successfully:
Set, measure, and consistently monitor inventory targets, sales goals, and revenues. But make profit – net profit – the main overriding focus.
Weed out unprofitable accounts , services, campaigns, or products. Reward top performers and either reposition those who are not contributing to make them valuable or let them go for the benefit of the overall team.
Keep in close touch with customers and track their demographic patterns and consumer preferences. The better one knows his or her customers, the better one understands one's own business.
Develop strategies to attract new customers, retain existing customers, and sell more products or services to each and every customer. Grow the customer base but also grow net profits in order to capture tangible bottom line benefits.
Advertise and market aggressively but constantly refine and redefine the campaigns to strengthen the brand and enhance the equity of the brand name to give it greater power, meaning, and recognition.
During a recession those who were barely afloat sink, those treading water drown, and those without a fixed compass get confused and lose their financial vision, brand identity, and connection to their primary customer demographic. To avoid these effects it is important to prepare well ahead of time for the eventuality of downward market cycles.
If you would like any further advice then contact me here at steven@garrardslondon.com.au or 0439 964 020.
Trackback from your site.