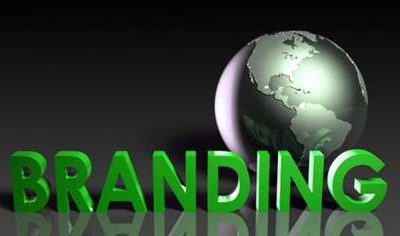 What's In A Brand? Steps To Help Build An International Brand
In starting a new business or seeking to increase growth at your current business by expanding into international markets, establishing and building a brand identity becomes essential.

Branding involves what people think about your business and your products. You must think of a brand as a reputation, which helps companies build their brands. Building a reputation in any new market, including overseas, involves a first impression, which comes from the initial interactions someone has with your company, products, and services.

Businesses can attempt to shape or form the branding of their company or products in many ways, including advertising, media, word-of-mouth, and contact with your products or services. A lot of thought and effort goes into branding, including naming products, designing logos, and ensuring that service is uniform throughout the business. Through continued exposure over time, your brand — or your reputation — is formed with potential and existing customers. A brand is essentially a short cut, it is a way for a customer to get an instant recognition on what the promise is of a product or service and how that will benefit them.

The reason businesses spent time and money developing brand recognition is so that they can charge a premium for a product or service. People will pay more for a brand name product or service if it is recognized as a leader and a trusted brand and they know what they will get. Apple, for example, can charge more for its computers than some other companies because of its brand reputation for offering innovative design and quality electronics. The same can be said about Mercedes or BMW cars.
The following steps will help in building an international brand:
Make sure you have a market. First and most important, you'll want to determine if a market exists for your product.
Make sure you can deliver. Make sure you can get your product to, or manufactured within, the new market.
Re-examine your business and/or product names. In choosing a name for your business or product, you need to be culturally sensitive if you intend to sell in foreign markets.
Give your logo another look. Similarly, review your logo to make sure that you don't use any wording or symbols that would offend in a foreign market.
Understand packaging requirements. If you're selling a product, you need to consider the laws and customs and packaging requirements in your new markets before deciding on packaging for your products.
Register trademarks and domain names. Follow the process in your new market to ensure you preserve patent and trademarks.
Have a product or service you'd like to brand and market, we can identify the marketing insights which are required to align strategic goals with branding and marketing tactics. If you would like any further advice then contact me here at steven@garrardslondon.com.au or 0439 964 020.
Trackback from your site.